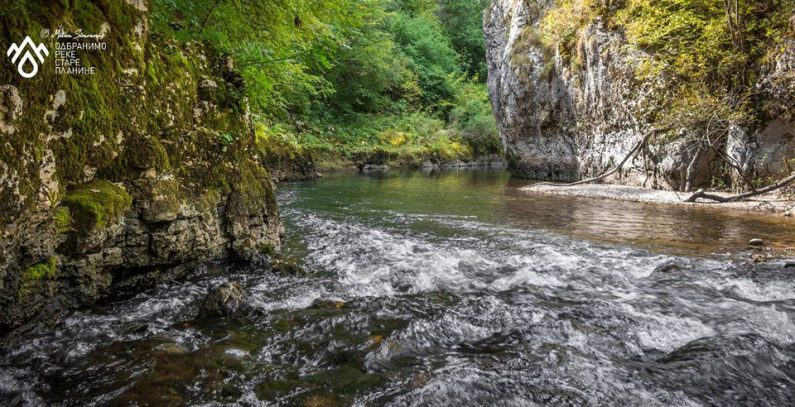 More than two years on, the public and citizens across the Balkans fighting for the right to water and against run-of-river small hydropower plants are not giving up on their struggle. Protests and actions were organized from July 6 to 16 across the region, with a conference titled "Rakita – the rule of law crushed" to be held in Belgrade tomorrow.
In the village of Rakita on Mt. Stara Planina in Serbia, inspectors banned the investor from proceeding with the construction of the Zvonce run-of-river small hydropower plant (SHPP) and ordered the removal of pipes from the riverbed, but the works continue regardless.
The issue will be addressed in Belgrade tomorrow, at a conference titled "Rakita – the rule of law crushed," with the media and the public to be informed about the latest developments in Rakita and the illegal resumption of works to lay pipes for the Zvonce mini hydropower plant despite the Ministry of Environmental Protection's decision ordering the removal of pipes from the Rakitska riverbed.
The lack of reaction from the authorities concerning the failure to implement the effective decision can lead to an escalation of conficts, placing the environment and people in jeopardy, according to the organizers – Civic Initiatives, the Defend Rivers of Mt. Stara Planina movement, and Savski Nasip.
"When we say the rule of law, this should mean a state where laws and regulations are observed and their violation sanctioned. In Rakita, however, the investors building the SHPP are obviously allowed to violate the law with impunity, without any of the authorities lifting a finger to resolve the problem. They are playing the 'Not it' game," Teodora Zahirović of Civic Initiatives told Balkan Green Energy News.
The "problem" may be an insufficient word to describe the environmental disaster that the SHPP's construction can cause, as stated in reports and analyses of the Defend Rivers of Mt. Stara Planina activists, says Zahirović.
"Meanwhile, the residents of Rakita are forced to defend the remnants of the rule of law with their bodies practically, and the rule of law has not only collapsed, it has been almost completely destroyed. The threats and attacks on the locals who have been bravely and resolutely fighting against the SHPP have lately grown to such extents that the residents say they are afraid to walk through the village alone in the evening. The basic freedom of assembly and right to protest have been drastically violated in Rakita. The rule of law means securing these basic freedoms," Zahirović says.
Read more on the website of Balkan Green Energy News